Colorado Facility Announcement
Our Henderson location is under NEW management!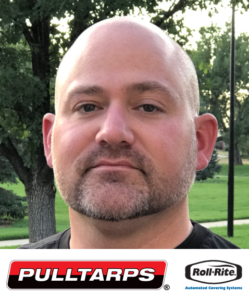 Effective May 30th, 2017 Jason Collins joined the Pulltarps team as our Regional Service Center Manager at the Henderson, Colorado facility. Jason will oversee and manage all aspects of the Colorado location to ensure smooth day to day operations. Jason brings an extensive background in the transportation industry to the table and has worked in many shop and manufacturing environments – we're beyond thrilled to have him on our team!
For our local CO customers, please give Jason at the CO facility a call directly to order any products/parts or to schedule service/install work.
Office: (303) 288-6390
Cell Phone: (720) 470-8541
You can also place orders on our website at www.pulltarps.com.
As a reminder, Pulltarps was acquired on 2/28/17 by Roll Rite, LLC. This means we are now a Roll Rite factory service and installation center.
"Bringing these two well established and elite brands together under one umbrella, combines over 50 years of engineering and manufacturing know-how and experience, and provides our OEM alliances, our authorized distributors and dealers, and customers with clearly the best tarping technologies." -Brad Templeman, President & CEO of Roll-Rite