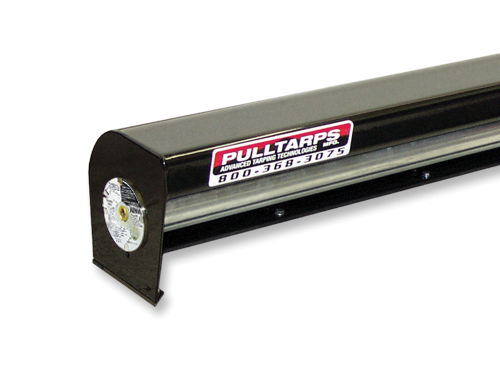 Part #:

108-0215
Pulltarps® SuperShield™ 9500 M-Series
The SUPERSHIELD product line features the most durable and most protective housing on the market. It's fully welded 12-gauge steel construction offers the best protection from falling debris currently available.
The M-Series is a semi-automatic "pull-style" system that relies on an internal spring to hold back-tension on the roller tube to prevent the tarp from "sailing" while you are driving down the road at highway speeds.
The SUPERSHIELD 9500 uses 9.5" endplates to roll up and store up to 18' of tarp.