UPS the latest to place largest order for Tesla Semi, securing 135 trucks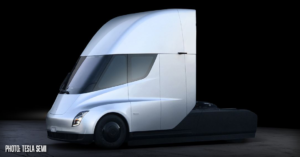 UPS Tuesday confirmed it has placed the largest known reservation for Tesla's new fully-electric Semi tractor.
UPS's order of 125 trucks passes PepsiCo who, last week, confirmed the reservation 100 trucks. That bumped Anheuser-Busch's 40 trucks from the top order spot.
UPS says it has provided Tesla with internal trucking lane information as part of its evaluation of the vehicle's expected performance during a UPS duty cycle. UPS says it frequently partners with suppliers of emerging vehicle technology. Story by Jason Cannon / Overdriveonline.com