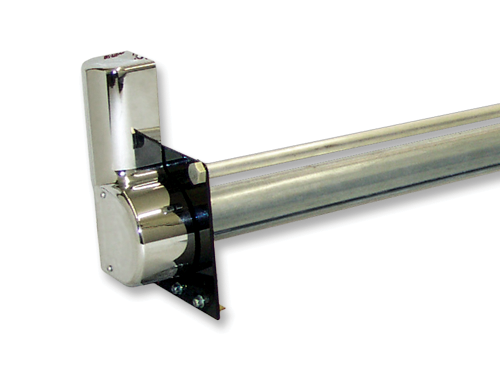 Part #:

201-0215
Pulltarps® OPEN 9000 E-Series
The NAKED product line offers the bare minimum of what you need to tarp your body. Nothing more, nothing less. This system is also available with different sized endplate mounting options based on the size and shape of your body.
The E-Series is an automatic arm system that relies on an electric motor to operate the tarping system. These systems come with the EZ Mount adjustable pivots that allow the user to adjust the spring tension of the arms for proper indexing.
The NAKED 9000 uses 9" endplates to roll up and store up to 30' of tarp.
damage is not a concern.