Pulltarps® Aluminum EZ-Mount Bolt-On Plate Assembly
Pulltarps® will be changing the EZ-Mount™ Bolt-On Mounting Plate material from Steel to 6061 Aluminum.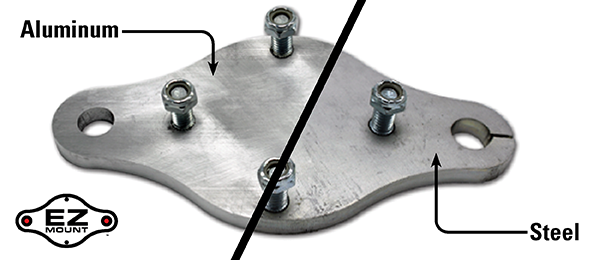 The new EZ-Mount™ Bolt-On Mounting Plate is made from 6061 Aluminum, which is a precipitation-hardened aluminum alloy, containing magnesium and silicon and is much lighter than steel.
Steel = 2 lbs.
Aluminum = ~3/4 lbs.
The new aluminum EZ Mount is rust-resistant and easier to install than steel mounts. Changing over to Aluminum from Steel gives Pulltarps® full control of the production process, assuring that we'll always have this item in stock! Pulltarps manufactures parts for our tarp systems in California, USA.
---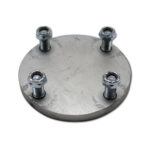 If you are seeking a Weld-On Mounting Plate, choose our Pulltarps® standard Weld-On Mounting Plate. The weld-on mounting plate has studs that attach to all Pulltarps brand of pivots. This mounting plate holds our largest tarp systems onto truck bodies of all sizes.
Click HERE!
---
ORDER YOUR NEW ALUMINUM EZ-MOUNT MOUNTING PLATE TODAY!