American Van is now a Pulltarps Service Center
September 11, 2019
Dear Pulltarps Customer;
Pulltarps, a Division of Safe Fleet, is proud to announce the recent addition of American Van Equipment to our list of Service Centers. American Van Equipment is an authorized Pulltarps dealer, service center and another Division of Safe Fleet.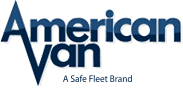 American Van Equipment began manufacturing and supplying local companies with ladder racks and van shelving in 1978. From the very start their goal was to provide top quality products at fair prices which when selling to a small community of customers is essential if you are going to build a successful business.
Pulltarps is excited with the potential of this new partnership and we look forward to providing quality truck tarping systems for customers on the east coast of the United States.
Thank you,


Bryan Elzey
General Manager
Pulltarps Manufacturing