FedEx confirms order of 20 Tesla Semis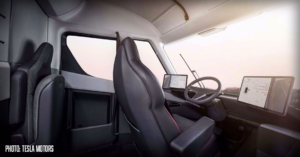 FedEx on Monday confirmed the company has placed a reservation for 20 Tesla Semi trucks. Those trucks are slated for operation in FedEx Freight's less-than-truckload unit.
FedEx is now part of a group of fleets that includes rival UPS, PepsiCo, Anheuser Busch, J.B. Hunt, Walmart, Ruan Transportation Management and others that have reserved the all-electric rigs. Late last year, UPS placed an order for 125 Tesla Semis, while PepsiCo reserved 100 and Anheuser Busch reserved 40.
Story by Jason Cannon / ccjdigital.com.