Replacing a Worn Tarp & Repairing a Damaged Tarp System!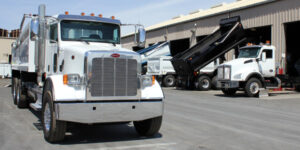 Fleet owners know that in time some parts of their equipment will need maintenance and repairs. Wear and tear comes as part of the job with a dump truck. Most Pulltarps' tarps and tarping systems, like the SuperShield™ and Steel Protector™, can sustain some damage from loading and unloading issues as well as other on-site accidents, but user-errors can cause systems to fail faster than owners would like. For instance, the tension of a tarp system spring needs to be maintained so that the arms remain even. And electrical components need to be properly installed, including the wiring of automatic tarp systems.
Even a properly loaded and secured truck can be damaged since each step in the hauling process poses a risk. Whether you are loading, transporting, unloading, or returning to the yard, haulers need to be cautious and careful of any potential accidents. The most common tarp system concerns are the arm elbows getting side-swiped and the roller tube getting crushed by the aggregate that is dropped into the truck box.
Some truck drivers will experience rips in their tarps from tarping peaked loads with sharp materials. Pulltarps' patented Load Climber is a simple solution to keeping your pull rod from digging and hanging up in heaped loads when using a Semi-Automatic Pulltarps system. Arm Kits are an even better solution to covering peaked loads. Especially, when your load is tree branches, shrubbery, construction demo or large rock. Water and wind whip can also cause your tarp to deteriorate over time. We encourage our customers who heavily use their trucks to opt for our waterproof vinyl tarps for added durability. Pulltarps has four different tarp options for all types of tarp replacement.
Tarp Replacement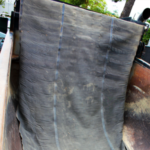 Replacing a Pulltarps tarp is quick and easy for Manual Arms, Semi-Automatic and Automatic Systems. For Manual Arms and Semi-Automatic Systems, the tarp must be fully extended from the roller tube, then place a 3/8″ bolt into the roller tube groove. This will hold the roller tube in place while removing and reinstalling a new tarp. For Automatic Systems, it's as simple as turning off the electric motor before removing and replacing the tarp.
Vetting a Local Service Center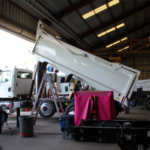 If you see signs of damage to your tarp or performance issues with parts of your system, it's important that you repair the damage quickly so that you can get back on the road legally. In many states it is illegal to drive without a tarp covering your load, so getting your system fixed early could prevent any fines and will save you time and money. If you cannot fix your truck on your own, then you should find a reputable service center to repair your set-up.
When searching for a reputable service center, you should verify that the service center uses Pulltarps replacement parts. Our double needle lock stitching  on premium tarp materials produce the highest quality fabrics for a longer tarp life. The 12 gauge steel parts that make up our tarp systems offers the best protection from falling debris and keeps your system operating for years down the road.
Explore if the service center offers warranties on parts or their work. Pulltarps will assure that each and every customer is provided with the highest level of service and respect, and Pulltarps guarantees to do everything possible to satisfy all requests within our guidelines. The Pulltarps guarantee covers all, parts, tarps, and system components against defects in material and operations, as well as defects in workmanship. Ensure your service center has highly qualified service technicians. Poor training or a lack of credentials may keep your truck out of service longer.
Pulltarps Service Centers and Parts Distributors
When you run into challenges with your tarp and tarping system, consider one of Safe Fleet's service centers. Our service and repair facilities are located throughout the United States to ensure you get back on the road quickly and safely. Pulltarps, A Safe Fleet Brand, also has an extensive network of authorized service centers offering tarp repairs and upfitting you can explore with our online dealer locator or by contacting our manufacturing headquarters.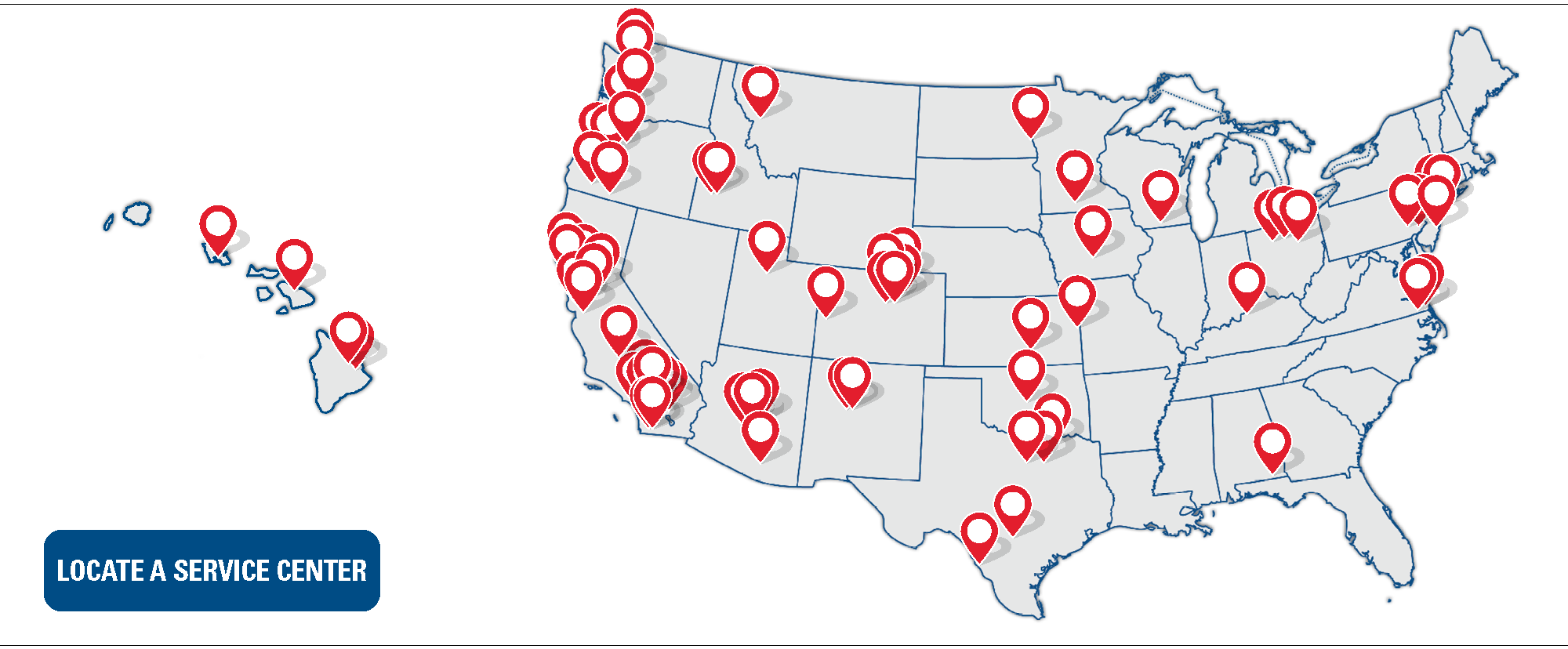 Installation and Repair
To install or repair a tarp system, check out the technical documents in our resources section. Our resources include the parts schematics, assembly instructions, and installation guidelines for all Pulltarps tarp systems. Pulltarps also has a YouTube channel with videos on tarp system installation and product spotlights.