Ruan the latest fleet to put money down on Tesla Semi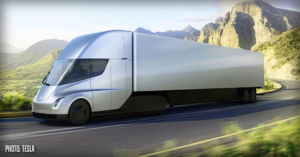 Another large fleet has put its name on the list for an order of Tesla Semi electric trucks.
Ruan Transportation announced this week it has reserved five of the trucks for testing and delivery in 2019. Story by Overdrive Staff / overdriveonline.com.