The benefits of finding a landscape market niche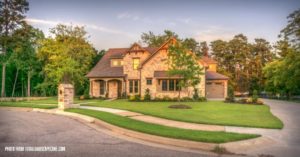 Story by a Guest Post / www.totallandscapecare.com
Jack of all trades, master of none can seem appealing. However, when you're in a crowded market, advertising yourself as a generalist only makes you look the same as everyone else. You want to stand out from the competition, but a better marketing strategy hasn't been enough to make a difference.
There's a benefit to offering general services to get the most clients possible. However, when it comes to landscaping, less flexibility can sometimes be better. Developing in-depth knowledge can have massive benefits for landscapers. Here's how to define and corner a market of your own.
Examples of landscape niches
A niche may be something every landscaper can do, like water features, garden design or hardscaping. The landscaper that has carved out a niche in that area, however, has specialized knowledge that makes them better than a generalist.
Some common landscaping niches include outdoor art, planting design, aquascaping, vertical gardens and sustainable design.
The niche can also be an area or customer with specific needs that a landscaper chooses to pursue and gain the knowledge and skills needed to succeed.