Amazon, GM Eyeing Investment in Electric Pickup Maker Rivian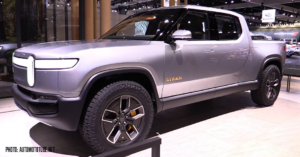 General Motors Co. and Amazon reportedly both are holding investment discussions with electric pickup maker Rivian Automotive.
The talks were first reported by Reuters news service.  Amazon could not be reached for comment, and a spokesman for Rivian told Trucks.com that the company doesn't comment on financial speculation.
Rivian made a big splash when it unveiled its battery-electric trucks – a pickup and an SUV based on the same platform – at the Los Angeles Auto Show in November.
Large companies such as GM and Amazon with deep pockets and interest in the electric-vehicle market would be interested in Rivian, according to a source close to the company.
GM declined to comment on the reported investment talks, but said in an e-mailed statement that "we admire Rivian's contribution to a future of zero emissions and an all-electric future." Story by John O'Dell / www.trucks.com