Sand and Gravel Truck Tarps

What Type of Tarp Do I Need?
Pulltarps offers different types of tarps for all of your hauling needs. We work with sand and gravel companies to find the right type and size of tarp for each industry. The California DMV states that it is against the law to operate on the highway a vehicle which is improperly covered, constructed, or loaded so that any part of its contents or load spills, drops, leaks, blows, sifts, or in any other way escapes from the vehicle. Sand is one of the most-hauled materials; common applications for sand include concrete and asphalt mixing, backfill, water filtration, and snow control. Road base, on the other hand, is used for foundation, highway beams, road stabilization, pipe bedding, driveways, pathways and construction road entrances. Whether you work in landscaping, roadwork, waste management, or construction, Pulltarps has a tarp for your haul.
---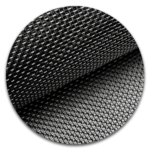 HD Mesh
Keeping a 'stay back 200 feet' sign on your truck is not enough to cover your liability, but a Pulltarps mesh tarp will cover you. We utilize a vinyl-coated polyester mesh tarps with an open weave for multi-use applications on dump trucks, end dumps, belly dumps, and other trucks.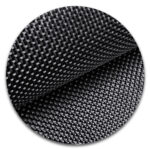 Super HD Mesh
Construction debris, gravel and sand companies may want to upgrade to Super HD Mesh; our Super HD Mesh is double-woven together, making it less permeable than our classic Heavy Duty Mesh Tarps. Hauling sand, gravel, road base and fill, and construction debris requires extreme precaution, especially while driving at higher speeds. Our super durable tarps will keep any material in the dump truck bed for the long haul.
Both our HD Mesh and our Super HD Mesh stand the test of time and are made to be durable. If you haul mulch, compost, brush and dirt, you can cover peaked loads knowing that our mesh tarps won't leak your load
---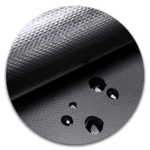 Vinyl Waterproof Tarps
If you work in an area that frequently experiences inclement weather or if the materials you haul need protection from the rain, then we suggest you purchase a vinyl tarp. Our vinyl truck tarps are waterproof and provide the most protection from outside elements. They also are non-permeable, meaning that nothing can get through them, not even the wind. Many crushed rock and environmental waste companies choose our 18 oz. waterproof vinyl truck tarps to maintain the entire load. Create a custom vinyl tarp on our build-a-tarp configurator.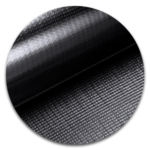 Asphalt Truck Tarps
We also offer asphalt tarps for construction companies who work in creating roads and taxiways. Asphalt tarps are important because they do not stick to the asphalt and maintain the extremely high temperatures needed for asphalt hauling. Pulltarps 16 oz. asphalt tarps have grommets every 3′ all the way around the tarp to ensure closure. Rated for 400-degree use, our asphalt tarps are made of  a waterproof fabric with a Urethane coating. Not only do they protect people from spilled cargo, asphalt and vinyl tarps protect the cargo from any weather.
---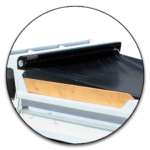 SuperShield™ 9500 Pull Tarp System
Any person who negligently damages any street or highway is liable for the cost of repairing the road or any other facility that is damaged. It's cheaper to buy a tarp system than pay for that kind of damage. Most sand and gravel companies choose to cover their truck box with our SuperShield™ Semi-Automatic pull tarp system. It covers any size of truck bed, and is the strongest, most durable tarp system available in the industry.