The Justice Department is looking into the Nikola Fraud Allegations
Story by Stef Schrader | thedrive.com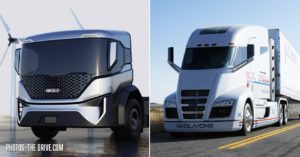 The DOJ is joining the Securities and Exchange Commission's probe into claims that Nikola misled investors with overblown claims about its own tech.
The U.S. Department of Justice has now initiated a probe into the allegations that electric and hydrogen truck startup Nikola made misleading claims about its technology to investors, reports the Wall Street Journal. The Justice Department is working with the Securities and Exchange Commission on the probe, who already started examining these allegations.
Federal prosecutors in the Manhattan U.S. attorney's office are looking into reports that Nikola misrepresented its progress in developing technology that was key to its upcoming models.