7 Benefits of Using Good Quality Truck Tarps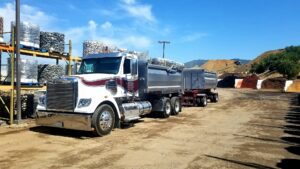 Fleet owners and truck drivers know the importance of keeping their load covered. Pulltarps truck tarps are designed to keep debris from leaving the back of a dump body. Our asphalt tarps are to keep asphalt hot while transporting to the job site.
If you are on the fence about investing in a dump truck tarp system, this blog is the perfect place to get started. Once you are done reading this piece, you will know the top benefits of truck tarps and where to find the best options for your fleet.
Continue reading to know more.
Why Are Truck Tarps So Important for Your Fleet?
You know how essential it is to deliver what you've promised to your clients. For example, delivering hot asphalt or keeping gravel secure in your dump truck when delivering to the job site is important. If the asphalt goes cold or you lose a large amount of gravel enroute to the job site, that could result in steep losses for you and your customer.
Truck tarps also make the road safer for all drivers. Whether you have a dump truck, work truck, cabover truck or any other kind of truck, these tarps can make carrying your load easier.
Let's take a look at some of the most important benefits of truck tarps:
1. Safe Transportation of Your Cargo
The most obvious benefit of using a truck tarp is that it provides safe transportation of your materials or cargo. While your truck is on the road, everything should stay in the back of the dump truck. If your truck is not covered and materials drop out of the truck, then it could damage another vehicle and injure another driver. With a truck tarp covering, you can be assured that your dump trailer has an extra layer of protection in the back. These long and robust sheets of strong and water-resistant material keep your haul where it should be.
2. Better Safety
An open dump truck or a trailer, especially those carrying metal scraps or gravel, is a serious hazard not just for your driver but also for the other motorists, pedestrians, and animals on the road. There have been reports of pieces of cargo falling onto fellow motorists while speeding or taking sharp turns and causing injuries.
If you use dump truck tarps, this risk of mishap is minimized, especially for the vehicles driving right behind your truck. Their use not only keeps the people around safe but also saves your company from lawsuits, loss of goodwill, and financial losses.
3. Easy Loading and Unloading of Materials
One of the most important benefits of dump truck tarps is that they help in making loading and unloading of materials simpler and quicker. Automatic tarp systems swiftly deploy and cover the truck bed with the flip of our SmartSwitch. The Switch Kit can operate your tarp system from inside the cab, which keeps you safer on the job site.
4. Enhanced Fuel Efficiency
While this is not an obvious benefit of a dump truck tarp system, they do help your trucks run better with better fuel efficiency. When your cargo is not covered and your truck is driven at a high speed, it leads to air resistance and trapped air inside the bed of the truck. This exerts additional pressure on the truck's engine and leads to higher fuel wastage.
When you use dump truck tarps, you minimize air resistance and allow it to circulate freely over the top of the truck. This reduces the engine's load resulting in lesser fuel usage. So, you not just save money on fuel, but also reduce your company's carbon footprint and are not seen as a fleet of polluting vehicles.
5. Cost Savings in the Long Run
Dump truck tarp systems have long-term benefits that you can't ignore. By offering excellent protection for your materials, they prevent the need to get expensive repairs or replacements. This ultimately adds to your company's profitability in the long run.
Your company is also saved from insurance claims from your clients and by motorists who may get injured from pieces of uncovered cargo flying out of your trucks.
6. Ease of Installation
(NEW VERSION) One of the top benefits of truck tarps is the ease of installation, and if you're mechanically inclined, you shouldn't find it too difficult, but some fabrication may be required. You can either weld or bolt your housing to the truck or trailer body, and if installing an automatic system, you will need to properly index the pivots and adjust the arms.
For semi-automatic systems, after installing the housing and tarp, you'll need to adjust the spring tension in the roller tube. Each system comes with a complete set of instructions. Contact our customer service department at 877-921-3996 if you need further assistance.
Moreover, maintaining dump truck tarps is hassle-free. Just regular cleaning and occasional inspection for wear and tear keep them in great shape for years.
7. Versatile and Customizable
A great benefit of dump truck tarp systems is that they are extremely versatile. Available in different sizes, configurations, and materials, they fit almost every kind of truck and requirement. In addition to mesh tarps, Pulltarps offers four different types of tarps, including waterproof vinyl tarps and tarps that are made to stand up to asphalt heat requirements. You can learn about the different tarp materials on the Tarps Page.
How to Get the Most From Your Truck Tarps?
To gain these benefits, make sure that your truck tarp is:
Resistant to water, mildew, and acids

Is heavy-duty and can resist tears

Hold up in high heat and extreme cold

Is easy to install and maintain
Explore the Best Truck Tarps at Pulltarps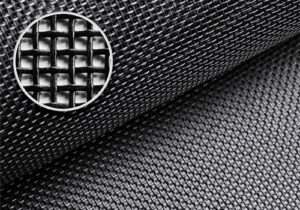 Pulltarps tarps check all these boxes when it comes to quality and durability. Our truck tarps are designed to fit most trucks and can stand up to the ruggedness that comes with a truck's on-road environment. Available in high-density vinyl-coated polyester mesh material, waterproof vinyl and heat rated asphalt tarps, our tarps are affordable and last for years with proper care.
To know more about our range of tarps and how they keep your cargo safe and allow for seamless and stress-free operations, get in touch with us today.